BioCAT is offering its sixth intensive HOW-TO course in BioSAXS. Students will have four days of virtual lectures and hands-on software tutorials on the basics of BioSAXS data collection and processing from expert practitioners in the field. Students will also be able to mail in samples for data collection on the BioCAT beamline (Sector 18 at the APS) before the course, and there will be time during the workshop to get help with analysis of their own data.
The course will take place from 10/26/20 to 10/29/20 and is entirely virtual (via BlueJeans). See the schedule below for details.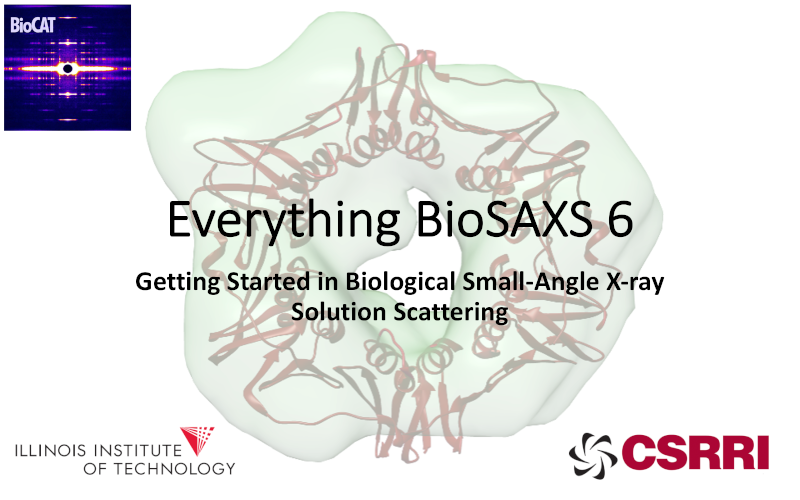 Registration
All participants this year will be remote participants. The course will provide a virtual set of lectures and tutorials via BlueJeans, and participants will be able to mail in samples for SAXS data collection at BioCAT the week before the workshop. Participants will be able to ask questions during both lectures and tutorials, and will have time to get help with analysis of the data collected from their mail-in samples. They will also receive downloads of all course materials, including lecture slides and tutorials.
There is no cost associated with the workshop, but registration is …
more ...