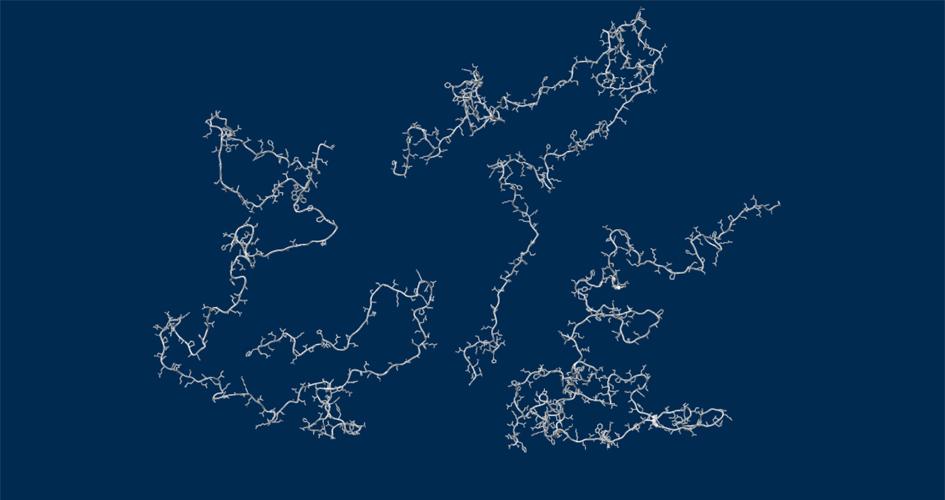 Determining how proteins function on a molecular level is crucial to understanding the underlying basis for disease. Now scientists using the U.S. Department of Energy's Advanced Photon Source (APS) at Argonne National Laboratory are one step closer to unraveling the mystery of how intrinsically disordered proteins work, according to new research published in Science. The team used simulations and high-brightness x-rays to tackle the question. Their results conclude that these proteins remain unfolded and expanded as they float loose in the cytoplasm of a cell.
Proteins are chains of amino acids that fold into three-dimensional structures, giving them their shape and determining the way they interact with other molecules. Many proteins form rigid structures, but intrinsically disordered proteins (IDPs) are "floppy" and do not fold into a regular structure. These disordered proteins are floppy because their parts interact just as well with water as with each other. Up to 30 percent of all proteins are disordered — and must be disordered in order to work properly.
Researchers have struggled to understand precisely how disordered IDPs are — and how they work. Their floppy structures make it difficult to extract their exact dimensions, making the extent of that disorder, along with …
more ...